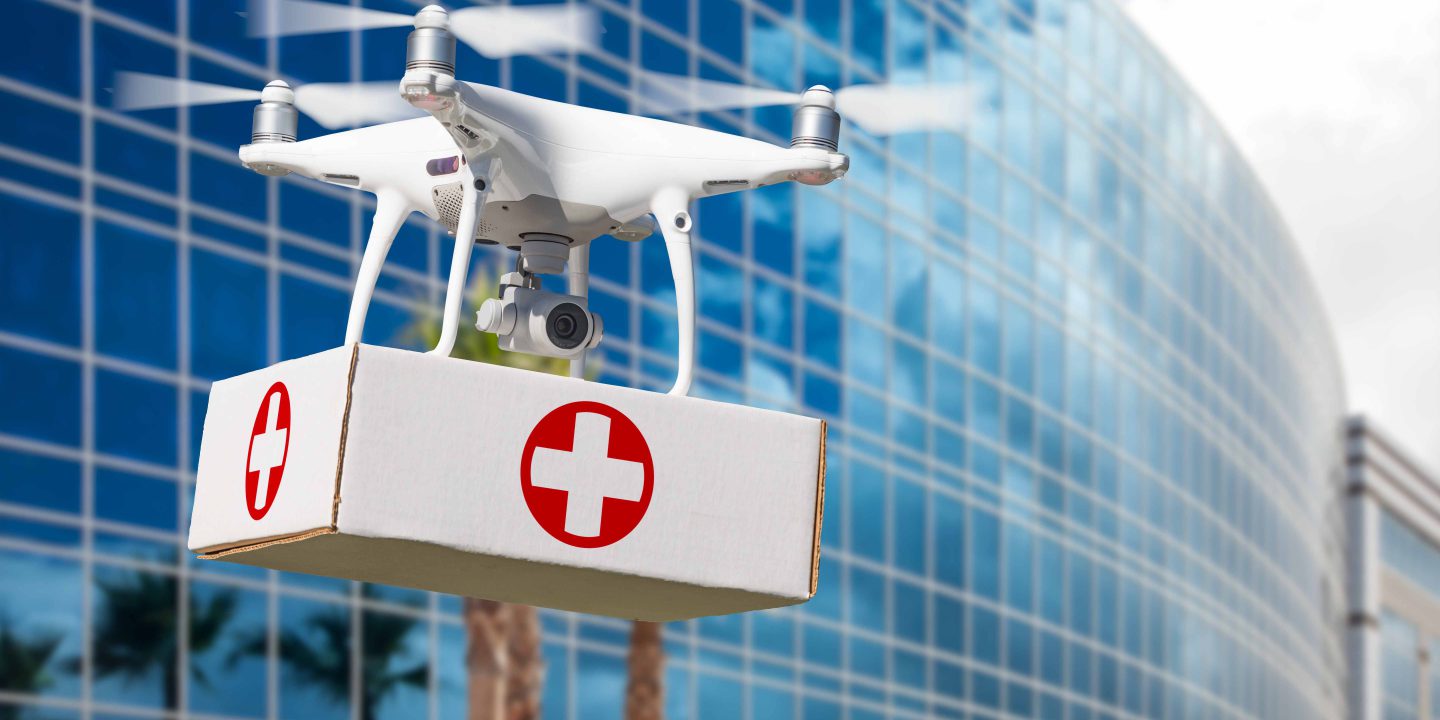 Drones have massive potential to disrupt transportation in healthcare, making it less costly and time-consuming.
Unmanned aerial vehicles (UAVs) or drones are becoming increasingly advanced and their potential applications in logistics and delivery are only growing. The coronavirus pandemic has brought to light the critical importance of quick and reliable access to medical care, and this is an area where drones could make a major impact.
While drone deliveries might seem like a futuristic concept, test projects are already happening. The Abu Dhabi Department of Health announced in September that it will use drones to distribute and transfer medical supplies within the emirate's healthcare sector in 2022. This project will build a network between 40 sites, allowing different medical facilities to send and receive medical supplies, blood units, vaccines, and other samples using drones.
Medical professionals have to move sensitive items every day, including everything from pharmaceuticals to blood, lab tests, and medical devices. While time is a key factor in any logistics operations, for the medical community, it can be a matter of life and death.
For example, blood products need to be transported quickly, safely, and under the right conditions—blood can be damaged if it moves out of a specific temperature range. Drones could offer a smart solution, bypassing traffic, avoiding potholes and other unsafe road conditions, and being able to easily reach more remote locations.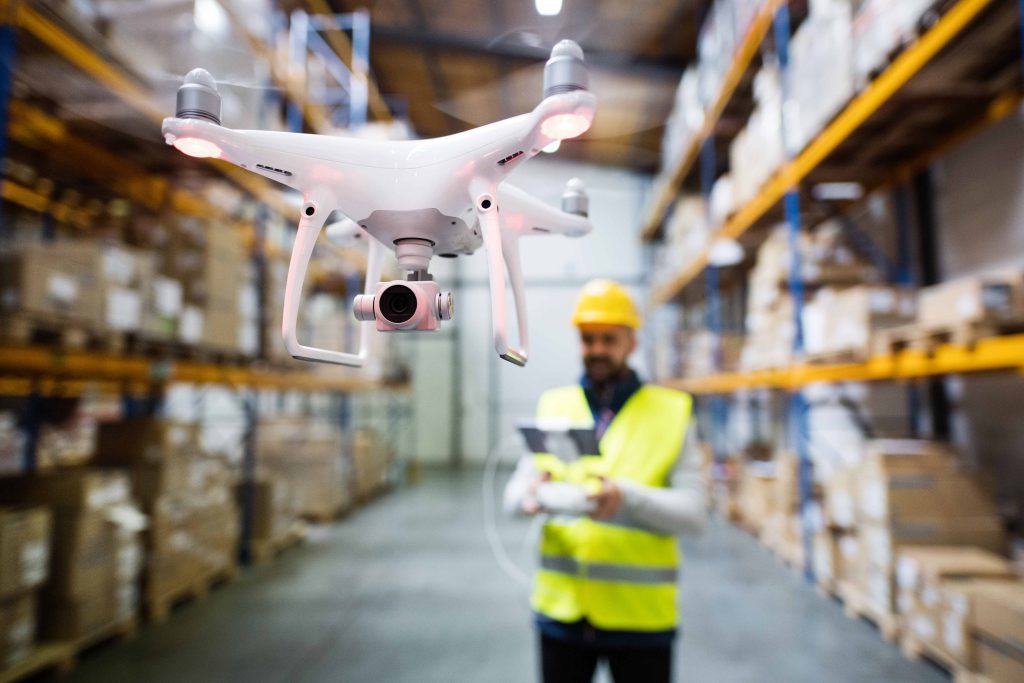 Delivering medication to remote locations is a major struggle faced globally, particularly by developing nations that might not have a strong transportation infrastructure in place. Drone companies have already made deliveries of insulin, children's vaccines, and the coronavirus vaccines using drones to bypass difficult conditions.
Related article: Tips on Shipping Temperature-Sensitive Cargo
Even within more developed cities, drones can cut down on diagnostics time and resources by delivering samples between hospitals and laboratories quickly. Another potential benefit could be widening the tests available at a given medical centre—even if it doesn't have the necessary equipment to perform a test, drones offer a quick solution to transport samples to other labs in the area.
Another clear opportunity is in organ transfers, which need extremely fast transportation. Hospitals have typically used helicopters or private jets, but drones are far more cost effective, and can be faster and safer. Because this is critical and more complicated than the other applications mentioned in this post, organ transfer by drone will probably take more time to materialise.
There are challenges ahead to normalise drone use in the medical community, the first of which is very well known by any drone professional or enthusiast: aviation regulations. Because it is still a growing field and is steadily gaining acceptance, regulations are not always clear and could restrict access for drones to specific areas.
The deeper challenge is within the actual products being transported—regulations would have to allow for potentially hazardous materials to be sent regularly via drone. The rules surrounding drone use will be a major factor in its uptake within healthcare, but countries spearheading innovation already have trials underway.
The pandemic has already accelerated drone use in healthcare, as vaccines were quickly needed across the world and in remote areas. For example, drone company Wingcopter worked with partners in Indonesia to transport vaccines across the island chain to disconnected cities and areas. Accomplishing that by helicopter would have been more time- and cost-intensive.
It will likely take more time, investment, and cooperation with regulatory bodies to make medical drone transportation an everyday solution, but the future looks promising. Ultimately, drones offer the same key benefits to the medical community as they do to other fields, but its importance (and its potential) are heightened because of the stakes involved in healthcare.