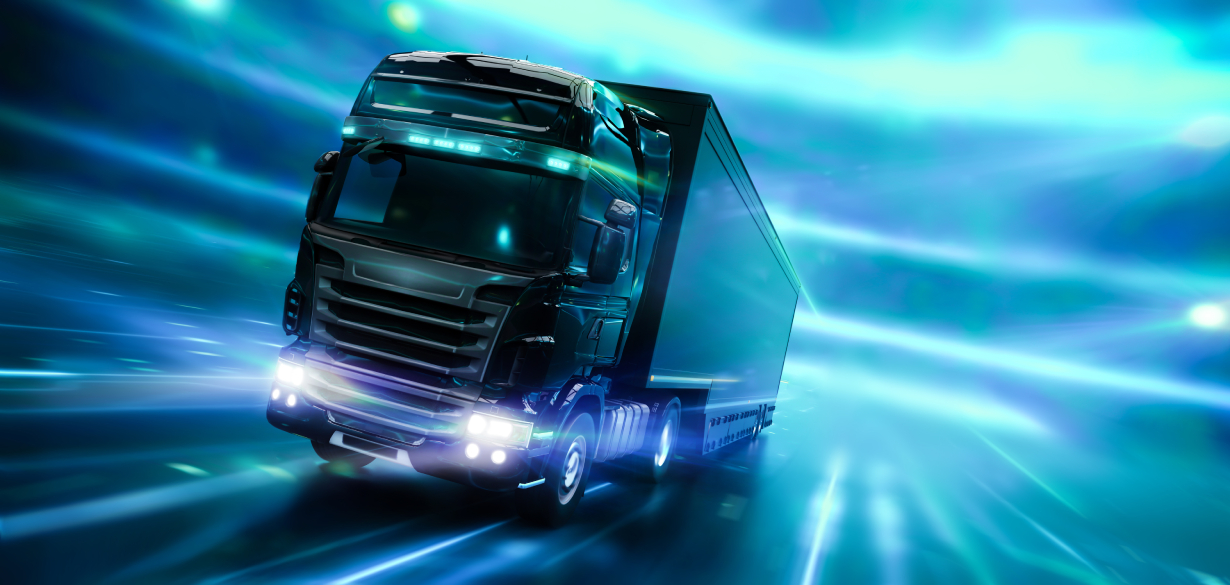 A revolution in transportation is happening with autonomous trucks.
SME business shipping and logistics
Artificial intelligence has been making serious waves in recent years, especially in the vehicle industry. We're seeing more and more self-driving vehicles, also known as autonomous vehicles or AVs, and they're totally changing the game when it comes to transporting people and goods.
Related article: 4 Trends in Automotive Supply Chain That Ease Disruptions
The global autonomous vehicle market has been growing at an astonishing rate. In 2020, it was valued at a whopping $76.13 billion, and it's projected to soar to $2,161.79 billion by 2030, according to market data. One of the most promising applications of this innovative technology lies in long-haul trucks. For AV companies and fleet operators, figuring out the best routes to test and deploy these commercial vehicles is a top priority.
Oil and gas shipping and logistics
The global autonomous vehicle market is projected to soar to over $2 trillion by 2030.
And with a recent McKinsey & Company report predicting that autonomous driving could generate $300 billion to $400 billion in revenue by 2035, there's no denying the potential of autonomous trucks.
But what about job security? Fear not! While some might worry about autonomous trucks replacing human drivers, we're not quite there yet. The main focus of AV trucks right now is to enhance safety and efficiency for truck drivers, not to put them out of work.
Autonomous driving could generate $300B-$400B in revenue by 2035.
According to the latest figures, autonomous trucks are changing the logistics game. The global market size was valued at $1,074.70 million in 2019, and is expected to increase to $2,013.34 million by 2027 at a compound annual growth rate (CAGR) of 12.6% during the period 2020-2027.
The autonomous trucks global market size is expected to increase to over $2B by 2027 with a growth rate of 12%.
Let's break down the top five ways these self-driving giants are set to reshape the logistics industry.
1. Super smart self-driving tech: The future of trucking
Autonomous trucks are becoming the new norm, thanks to their incredible combination of sensors, cameras, and advanced algorithms. These babies are loaded with tech like LiDAR, radar, GPS, and computer vision systems to help them navigate the open road with ease – all without a human driver.
Related article: How the Semiconductor Shortage Affected the Automotive Industry
2. Vehicle connectivity: Boosting efficiency like never before
Get ready for a world where trucks talk to each other! Vehicle-to-vehicle (V2V) communication allows our self-driving friends to exchange info about their position, speed, and direction, helping them coordinate their moves, improve traffic flow, and prevent collisions.
One of the coolest applications of V2V is platooning, where multiple autonomous trucks follow each other closely, reducing air resistance and improving fuel efficiency. This not only saves money but also helps the environment. Plus, real-time supply chain data lets logistics companies make better decisions on the fly. Talk about efficiency!
Healthcare shipping and logistics
3. Cost savings: Taking a load off transportation expenses
Autonomous trucks aren't just cool – they're a smart business move, too. By eliminating human drivers, companies can save big on labour costs, especially in long-haul trucking, where wages and benefits take up a huge chunk of expenses. And with non-stop driving, these driverless wonders can make deliveries faster and more efficiently. Some businesses that use autonomous trucks have reported that the AVs are operating at an extra 700 hours, reducing load and haulage costs by approximately 15%.
Autonomous trucks are operating at an extra 700 hours, reducing load and haulage costs by approximately 15%.
4. Safety first: Reducing human error on the road
Let's face it: humans make mistakes. And in the trucking industry, human error can lead to severe accidents. That's where autonomous trucks step in. By automating driving tasks, self-driving trucks can minimise accidents caused by factors like fatigue, distraction, or poor judgement. Plus, their advanced sensors and algorithms help them react to hazards and maintain safe driving conditions.
These trucks don't just react to potential accidents – they proactively prevent them by monitoring their surroundings and adjusting their driving behaviour in real time. As a result, they'll maintain a safe distance, adapt to traffic conditions, and brake promptly to avoid obstacles.
Related article: Shipping Cost Tips for Oversized Automotive Parts
5. Greener trucking: Autonomous trucks go easy on the environment
The environmental benefits of autonomous trucks are hard to ignore. They help improve safety by ensuring better vehicle maintenance with built-in diagnostic systems that detect issues and alert fleet managers for prompt repairs. They also optimise acceleration and braking patterns to reduce fuel consumption.
But the real game-changer? Lower greenhouse gas emissions. The transportation sector is a major contributor to global emissions, so adopting eco-friendly technologies like autonomous trucks can play a crucial role in combating climate change.
Key takeaway
The autonomous trucks' logistics revolution is here, and it's already making waves. From cutting-edge self-driving technology to increased connectivity, cost savings, enhanced safety, and environmental benefits, these driverless vehicles are set to transform the logistics industry in ways we couldn't have imagined just a few years ago. It's an exciting time to be alive, folks! So, keep your eyes on the road – the future is coming at us fast, and it's looking mighty bright.