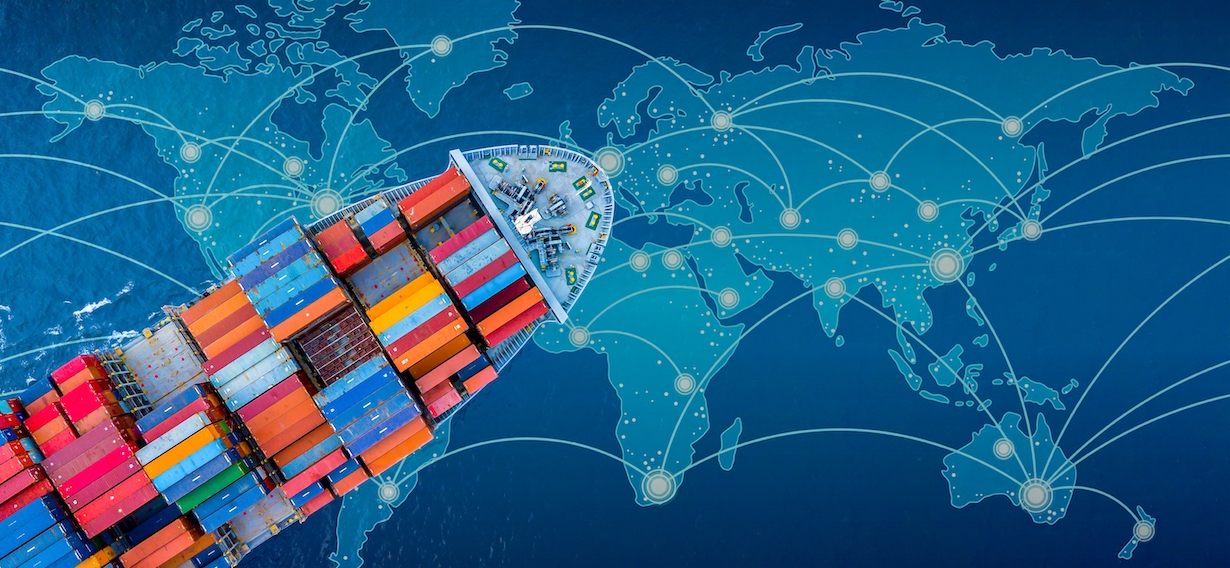 The recent plunge in shipping costs has beneficially impacted logistics providers and global trade.
E-commerce shipping and logistics services
Shipping has been all over the news lately – from port congestion to sky-high costs. But the good news is that things are finally starting to settle down. In fact, shipping costs have dropped so much that some routes are almost back to normal. The Freightos Baltic Index, which measures global freight rates, has fallen a whopping 80% since its peak in late 2021.
Global freight rates have fallen a whopping 80% in 2023.
Remember those crazy images of container ships waiting in line off the coast of California? Well, now there are almost none! The traffic has eased up, and supply-chain bottlenecks are being resolved. As a result, freight rates have plummeted from the all-time highs we saw during the pandemic. For example, shipping a 40-foot container from China to the US West Coast now costs only $1,400 – a whopping 93% drop from its peak of $20,600 in September 2021, as per data from Freightos.
Related article: 5 Busiest Shipping Routes of 2022 in the Growing Maritime Industry
The cost of shipping a 40-foot container from China to the US West Coast has dropped by 93%.
This is great news for consumers, as high shipping costs drove up prices on everything from electronics to clothes. According to the Federal Reserve Bank of New York, 40% of the inflation we've seen over the past few years was caused by supply chain disruptions. 
However, the dip in shipping costs has increased online shopping and the demand for cargo transportation through ships, contributing to the growth of the shipping container market. The global shipping containers market grew from $10.24 billion in 2022 to $11.18 billion in 2023 at a compound annual growth rate (CAGR) of 9.1%.
The global shipping containers market grew from just over $10B in 2022 to more than $11B in 2023.
Small business shipping and logistics services
Shipping costs play a crucial role in the global economy
Almost all the goods traded around the world are transported over the oceans, making shipping costs a major factor. Recently, the International Monetary Fund (IMF) conducted a study on 143 countries over the past 30 years and found that shipping costs are a significant contributor to inflation worldwide.
Here's a shocking fact: when freight rates double, inflation increases by 0.7% – which is not good news for anyone. However, with the recent 80% dip in shipping costs, the global economy may see an upturn in trade.
Here are 4 ways dipping shipping costs benefit businesses:
Boosted sales
Lower shipping costs will help encourage customers to shop more yet at this point, it's important that businesses think of the benefits of not only lower prices but having an end-to-end logistics provider that they can rely on for every shipment.
Increased global trade
Lower shipping costs may lead to increased international trade, which could help businesses looking to expand into new markets. Customers will want to discover more shopping options when shipping costs are more affordable.
Healthcare shipping and logistics services
Improved customer loyalty
Lower shipping costs can improve customer satisfaction and loyalty, as customers are more likely to return to businesses that offer affordable and convenient shipping options.
Better profit margins
Lower shipping costs can reduce expenses for businesses, leading to better profit margins and higher profitability.
Key takeaway
The cost of shipping significantly impacts the prices of products and can lead to new opportunities for businesses and increased sales and customer and market expansion.
To succeed in this changing landscape, businesses must be adaptable and innovative, finding ways to remain competitive while maintaining profitability.