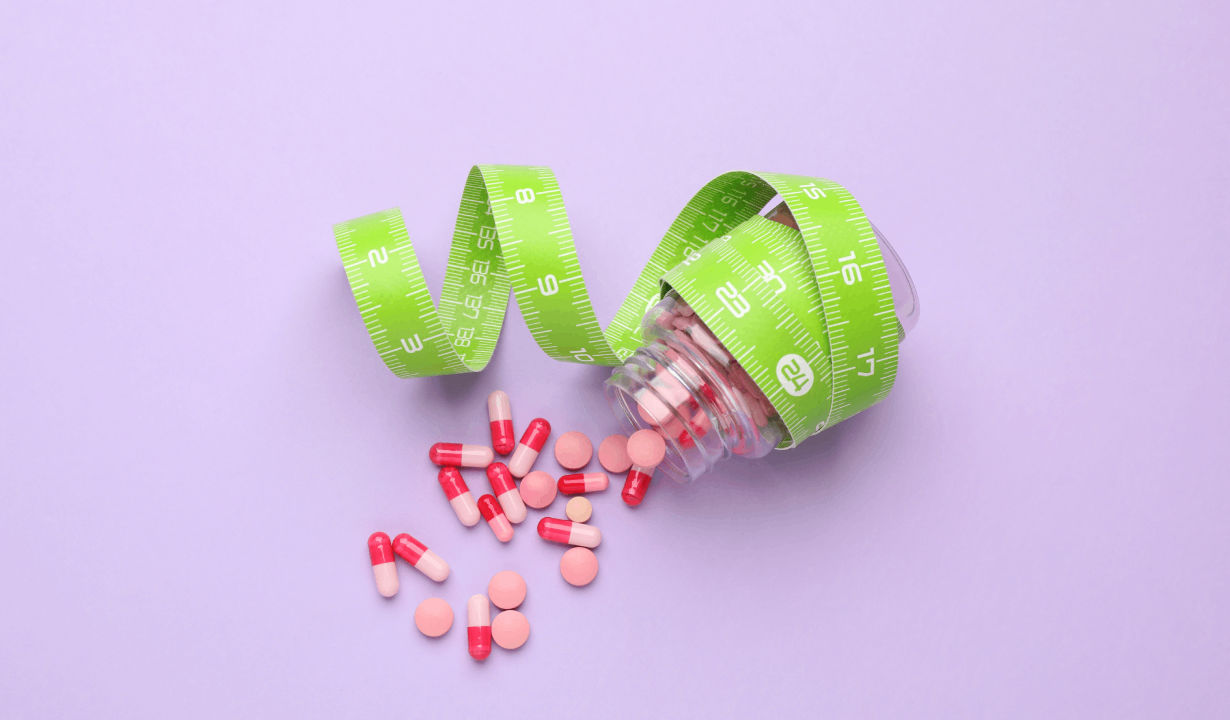 Weight loss medications hold the potential to transform lives, but are we inadvertently depriving those who rely on them for survival?
Healthcare and Pharmaceutical Shipping and Logistics Services
Today, we're weighing in on the world of weight loss medications, but brace yourself, because we're about to uncover some uncomfortable truths. It's time to take a genuine look at these drugs and their impact on both eager users and those who truly need them.
With a spotlight on Ozempic—a game-changer in the weight loss scene—we'll explore the real-life logistics challenges that many companies are facing.
Understanding the Ozempic craze
Beyond the buzz surrounding weight loss medications lies a profound mission—to transform lives and empower people on their journey towards wellness.
But the truth is, we live in a world where crash diets, detox teas, and waist trainers reign supreme. It's an era of extremes, where people go to unimaginable lengths for a shot at achieving society's unattainable beauty standards. It's time to shine a light on the dark side of this weight loss frenzy.
Medications like Ozempic have unexpectedly become the darlings of the weight loss world.
Originally developed to address the medical needs of individuals with type 2 diabetes, Ozempic has found itself in the spotlight of the weight loss craze. And that's where the complications begin.
While Ozempic gains popularity among those seeking quick weight loss solutions, an unintended consequence is that it becomes increasingly inaccessible to the people who genuinely need it.
Related article: Saudi Arabia's New Virtual Hospital is a Game Changer in Digital Healthcare
The accessibility issue
Social media buzz around the drug skyrocketed at the start of 2023. Celebrities shared their testimonies about how Ozempic helped them shed unwanted pounds. Elon Musk, for example, publicly credited Ozempic, in part, for his weight loss.
Novo Nordisk, the pharmaceutical company behind Ozempic, has expressed its concern over the challenges they're currently facing in an interview with Fox Business. They stated, "We are currently experiencing intermittent supply disruptions on various doses of Ozempic due to the combination of incredible demand, coupled with overall global supply constraints." This situation not only perpetuates unhealthy habits but also creates obstacles for individuals who rely on these medications for their intended medical benefits.
But fear not! We're about to unveil four innovative solutions that tackle the logistical challenges head-on.
Healthcare and Pharmaceutical Shipping and Logistics Services
4 strategies for logistics companies to combat shipping challenges
Optimising distribution networks
By analysing shipping routes, improving efficiency, and streamlining operations, logistics companies can better the speed and accuracy of their deliveries.
This includes strategic planning, real-time tracking systems, and effective coordination with transportation partners to minimise transit times and ensure medications reach their destination on time.
With the surge in demand for these drugs, shipping companies encounter unique challenges that require innovative solutions.
Implementing effective inventory management systems
Related article: The Gummy Vitamins Craze: Do They Offer Health Benefits or Just Another Sugary Treat?
By leveraging technology and data analytics, logistics companies can accurately forecast demand, optimise stock levels, and prevent shortages.
This proactive approach helps ensure an adequate supply of weight loss medications, reducing delays and frustrations for people in need.
Collaboration is key
Logistics companies can form strong partnerships with pharmaceutical manufacturers, healthcare providers, and regulatory bodies. By working together, they can gain insights into market demands, anticipate supply changes, and implement responsive strategies.
This helps avoid disruptions and ensures a more reliable supply chain for weight loss medications.
Related article: AI in Avatar Helps Scientists Identify Rare Diseases
Leveraging existing networks
Last, but not least, logistics companies can consider alternative shipping options, like partnering with local pharmacies or healthcare facilities for direct distribution.
This reduces reliance on traditional shipping channels and speeds up the delivery process, particularly in areas with high demand or limited accessibility. By leveraging existing networks, they can reach stores more efficiently and ensure medications are readily available.
Logistics companies can support the health and well-being of individuals, while still addressing the weight loss aspirations of others.
Healthcare and Pharmaceutical Shipping and Logistics Services
Key takeaway
Weight loss medications have the incredible potential to transform lives and empower people on their wellness journeys. But we must acknowledge the unintended consequences that accompany their use. The weight loss frenzy, driven by societal pressures and unrealistic beauty standards, has led to the misuse and limited availability of medications like Ozempic, placing those who genuinely need them in difficult situations.
Thankfully, there are solutions to bridge the gap between supply and demand. Logistics companies are stepping up by optimising distribution networks, harnessing the power of technology for effective inventory management, collaborating with key players in the industry, and exploring alternative shipping options.
But the responsibility doesn't solely lie with them.
By prioritising sustainable lifestyle changes, cultivating a positive body image, and advocating for the responsible use and accessibility of weight loss medications, we can shape a future where everyone's well-being is valued.
Healthcare and Pharmaceutical Shipping and Logistics Services