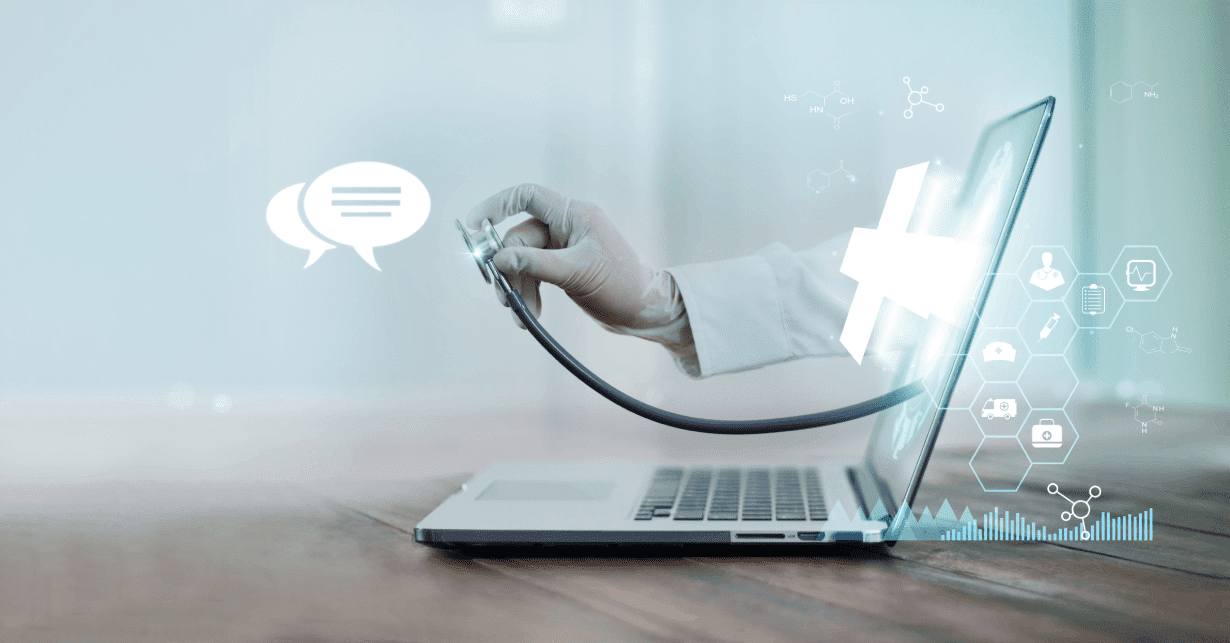 Saudi Arabia's massive virtual hospital revolutionises healthcare with 24/7 access, tonnes of specialities, and remote consultations.
Saudi Arabia has just launched the world's largest virtual hospital, the SEHA Virtual Hospital (SVH), as part of the country's mission to revolutionise the healthcare sector.
Aramex healthcare shipping and logistics
The Ministry of Health, along with the Minister of Communications and Information Technology, inaugurated the SVH, which is set to be a game changer in digital healthcare. Boasting a live network of 130 affiliated hospitals, it easily surpasses its closest rival in the US, which has only 43 connected hospitals.
Saudi Arabia's virtual hospital is the largest in the world with a live network of 130 affiliated hospitals.
So, what does this mean for patients in Saudi Arabia?
For starters, say goodbye to the standard 9-to-5 clinical hours and tiresome trips to different parts of the Kingdom for specialised consultations. Instead, the SVH allows patients to visit their local hospital and attend real-time live video clinical sessions with top specialists nationwide.
However, this isn't just a simple video call with doctors – the system also allows users to share, in real-time, vital signs, test results, and X-rays during the consultation, making the experience as close to an in-person visit as possible.
SVH is a game changer, running 24/7 and providing emergency help and real-time consultations to guide local junior staff in tackling complex cases.
SVH is running 24/7 and provides emergency help and real-time consultations.
Related article: Offer Health Benefits or Just Another Sugary Treat?
The impact of virtual hospitals on the global healthcare industry
One major advantage of virtual hospitals is their ability to expand access to care, not only in countries like Saudi Arabia but also in underserved or remote areas around the world. Patients who may not have access to traditional healthcare services can now receive care and support from virtual hospitals, without the need to travel long distances.
Virtual hospitals can also help to reduce healthcare costs by eliminating the need for expensive hospital stays and procedures. By providing remote consultations and monitoring, virtual hospitals can help to prevent hospital readmissions and complications, which can save both patients and healthcare systems significant amounts of money.
Related article: AI in Avatar Helps Scientists Identify Rare Diseases
Another key benefit of virtual hospitals is their ability to improve patient outcomes. By providing patients with access to remote monitoring and care coordination, virtual hospitals can help to prevent complications and improve overall patient health. They can also improve patient satisfaction by providing a more convenient and personalized healthcare experience.
As technology continues to advance, we can expect to see even more innovative uses of virtual hospitals in the future.
Related article: What is the Potential for 3D Printed Medication?
SVH has 12 main specialities and over 35 subspecialties covered
They've even got a one-of-a-kind hospital-at-home follow-up program for chronically ill patients who can relax while staying connected with their doctors.
Here's a success story that proves SVH's incredible usefulness: a 23-year-old individual had some voice issues. With no specialist in his area, he got referred to SVH. After only two virtual sessions with an SVH speech-language pathologist, he was diagnosed with a hyper-functional voice disorder that had been seriously affecting his life. That's the power of this virtual hospital!
But it's not just patients who'll benefit from SVH; the medical community in Saudi Arabia is in for some perks too. It's set to play a huge role in transferring knowledge to fresh-out-of-school medical providers, boosting the quality of services. And through telemedicine, it'll make sharing knowledge between doctors and specialists across the Kingdom a breeze.
Related article: How Healthcare Logistics is Transforming in the Middle East
SVH has a live network of 130 connected hospitals
SVH offers excellent services like virtual care for EEG patients, virtual clinics, stroke patient care, ICUs, and radiology services. Plus, the hospital can handle requests and inquiries from all hospitals through its various specialised clinics.
As Minister of Health Fahd Al Jalajel stated, the SVH aims to enable citizens to obtain timely consultations and harness the latest virtual healthcare technologies in a qualitative manner. The ability for patients to communicate with doctors remotely will be a significant advantage, especially for those in remote cities and villages.
This ground-breaking innovation is truly a testament to what can be achieved when technology is harnessed for the greater good. It's no wonder everyone's buzzing about SVH.