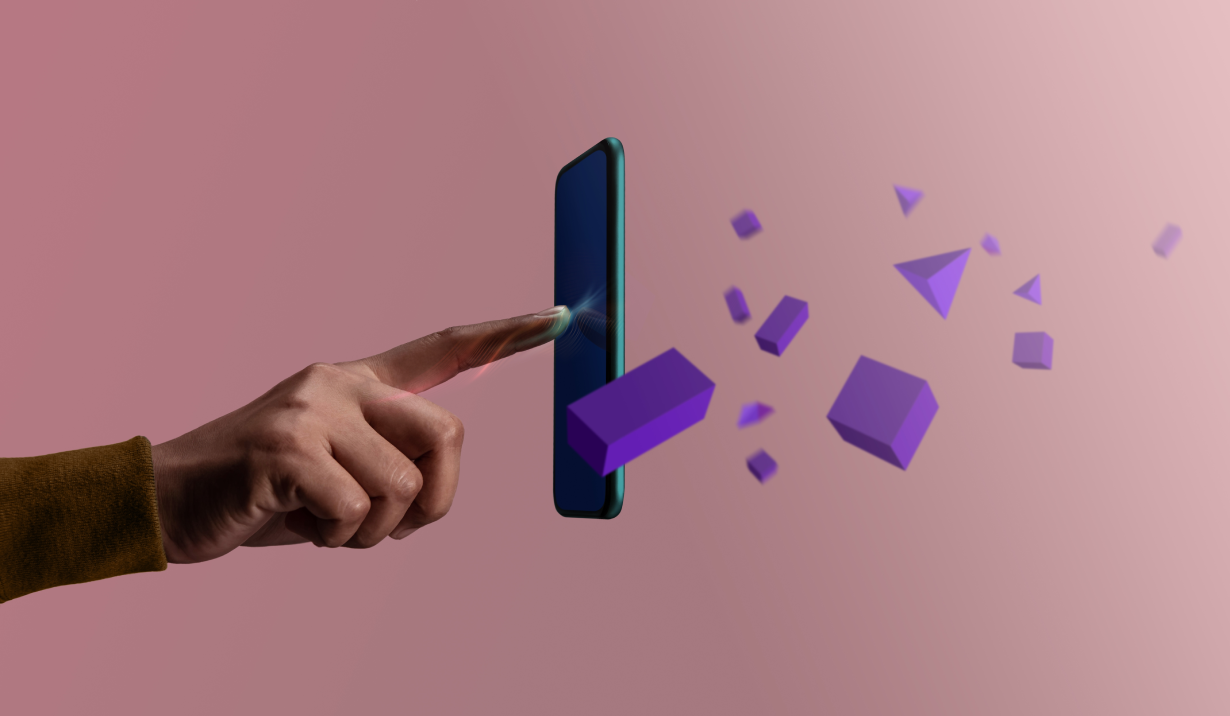 Blockchain technology is redefining trust in the telecom sector with unprecedented potential.
Aramex shipping and logistics services
Blockchain's meteoric rise to prominence has captivated industries far and wide. The technology has rapidly skyrocketed to fame, becoming an unstoppable force in conversations across various sectors. From murmurs of intrigue to excited discussions, businesses are either fascinated or anxious about the vast potential of this ground-breaking technology. With new applications and proofs-of-concept based on blockchain mushrooming faster than ever, it's impossible to ignore the buzz.
According to a study on how blockchain impacts telecommunications by Deloitte, blockchain is currently one of the most widely-discussed and hyped technologies.
In fact, the global blockchain in telecom market is valued at $300 million in 2023. The market is forecasted to surge ahead at a CAGR of 74.8% during the forecast period 2023 to 2033 and reach a whopping $80 billion by 2033.
The global blockchain in telecom market is forecasted to grow by almost 75% within the next 10 years, reaching $80B by 2033.
Imagine the power of decentralisation and ironclad data security converging to revolutionise the telecom industry. This is precisely what blockchain technology is promising its users: to amplify network security, safeguard sensitive information, and streamline communication for unparalleled reliability. As a result, telecom operators around the world stand at the forefront of an unprecedented opportunity to harness blockchain's prowess.
Related article: 5 Telecom Developments Opening Middle Eastern Borders
Telecom operators can elevate the industry landscape by unlocking additional revenue streams and driving operational efficiencies. Additionally, with a well-established digital infrastructure and a strong customer base, telecom operators are well-positioned to adopt blockchain technology and redefine their approach to data management and business model innovation.
Blockchain's telecom triumph
The transformative potential of blockchain technology is redefining the concept of trust more reliably and efficiently. This shift enables multiple parties to build trust over time through successful interactions and transactions, moving away from the traditional reliance on a few central authorities. Furthermore, this decentralisation of trust allows businesses to establish more secure and transparent relationships with their partners and customers. Trust becomes an accessible resource, promoting a more equitable business environment. As a result, early adopters of this paradigm are likely to gain a competitive advantage in their respective markets.
It's no surprise that with these advantages, blockchain technology could contribute up to 10% of global GDP by 2027, according to McKinsey & Company.
Blockchain technology could contribute up to 10% of global GDP by 2027.
Here are three ways blockchain can elevate the telecom industry:
Fortified user authentication and verification
Blockchain enables telecom operators to securely and efficiently store and manage customer identities. By adopting blockchain-based identity management systems, these companies can significantly reduce the risk of identity theft and fraudulent activities.
Blockchain can significantly reduce the risk of identity theft and fraudulent activities.
Robust security for telecom networks
With blockchain's distributed ledger capabilities, every network activity can be tracked and recorded. This transparent and auditable record of network transactions simplifies threat detection and prevention, safeguarding against hacking, data breaches, and denial-of-service attacks. Recent reports reveal the global telecom industry is estimated to have lost a staggering $39.89 billion in 2021 because of fraud.
Related article: Telecom Shipments: Your Customs Checklist
The global telecom industry is estimated to have lost almost $40B because of fraud in 2021.
Heightened security for mobile payments and financial transactions
By employing blockchain-based smart contracts, telecom operators can ensure that all transactions are secure, transparent, and resistant to tampering. This added layer of security mitigates the risk of fraud and fortifies mobile payments and other financial transactions conducted via telecom networks.
A closer look will allow businesses to understand that the advantages of incorporating blockchain technology into the core and supplementary operations of Communications Service Providers (CSPs) are numerous. CSPs should adopt a long-term perspective on blockchain and their capacity to enhance both existing and new business models.
Key takeaway
Naturally, challenges will arise when adopting blockchain, as is the case with any ground-breaking technology that promises substantial disruption. It is crucial for CSPs to collaborate to fully utilise the advantages of blockchain technology, just as global financial institutions have done through cooperative efforts. Pursuing blockchain solutions in isolation would limit its potential, as the technology's true value lies in disintermediation, resilience, and the need for trust among numerous stakeholders.
Organisations representing the interests of numerous mobile CSPs globally could take on a more proactive role in examining and promoting blockchain use cases within the industry. The time has come for the telecom industry to come together and adopt a consistent approach to unlocking the full potential of blockchain technology.