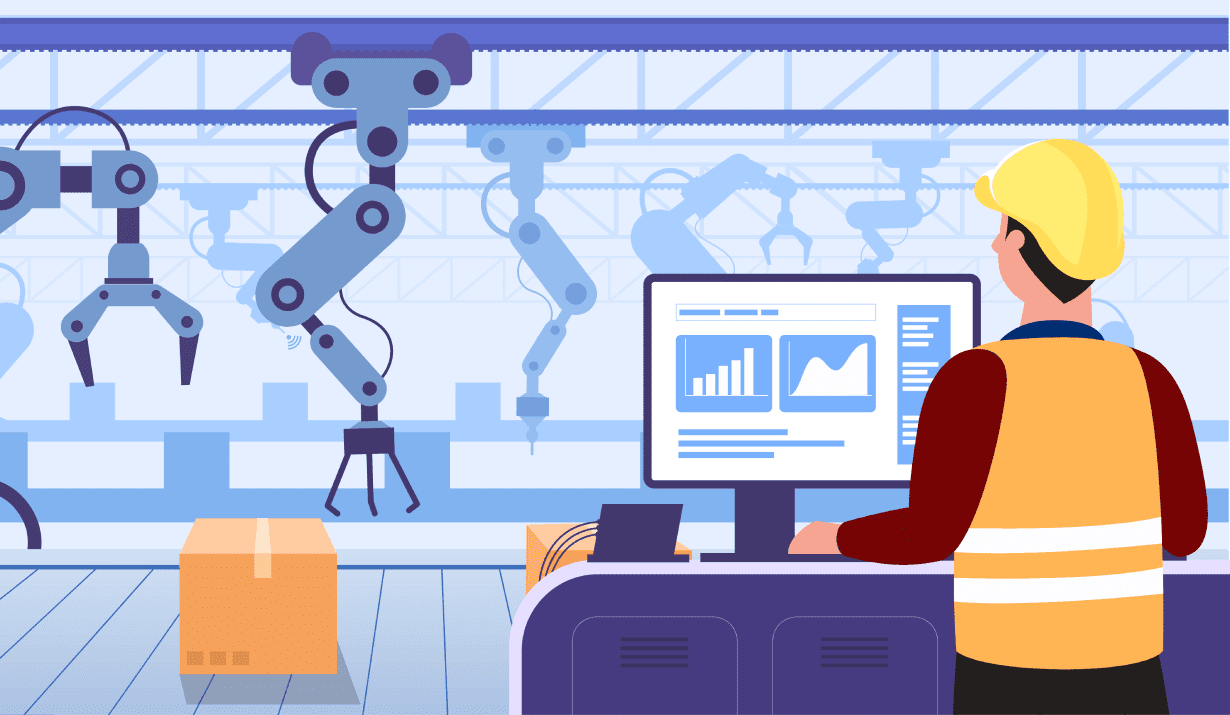 The healthcare logistics market is expected to explode over the next three years. Naturally, the Covid-19 pandemic leant a generous hand to reshaping the sector – governments raced to adapt infrastructure to respond to its demands, from redistributing emergency provisions to enabling the roll-out of vaccinations. The bi-product? The realisation of how vast the potential for increasing the speed and efficiency of healthcare logistics.
The global healthcare logistics market size is expected to grow from $145.2 billion in 2021 to $264.7 billion by 2030, at a CAGR of 7.8% from 2022 to 2030. Something that's becoming ever necessary amid a growing prevalence of chronic diseases and increasingly aging populations. Scope to improve logistics to reflect up-and-coming concepts, like tailored treatments, among a continuously growing bank of time- and temperature-sensitive products, is reaching new heights.
The global healthcare logistics market size is expected to grow from $145.2 billion in 2021 to $264.7 billion by 2030.
Healthcare pharmaceutical sales rise
One of the primary elements driving the expanding healthcare logistics market is an increase in pharmaceutical sales, whether prescription or over-the-counter.
Pharmaceutical companies are constantly expanding their product portfolios to reflect rising numbers of medical conditions like heart disease and diabetes. And now that they're adding multiple advanced human cell-derived therapies to the mix, demand for efficient transport of pharmaceutical products is soaring to new heights.
The meticulous nature of these treatments commonly demands sensitive storage conditions, factors like temperature, humidity, and time. Whilst their ground-breaking development and increasingly specific nature is cause for celebration – not least due to clinical success – it's also cause for action. Namely, from cold chain logistics providers. It's never been more imperative for transportation networks and logistical models to parallel the impending size of the healthcare industry. After all, what use is a targeted treatment targeted at the wrong patient at the wrong time.
Aramex healthcare shipping, storage and logistics
Controlling the cold chain in healthcare logistics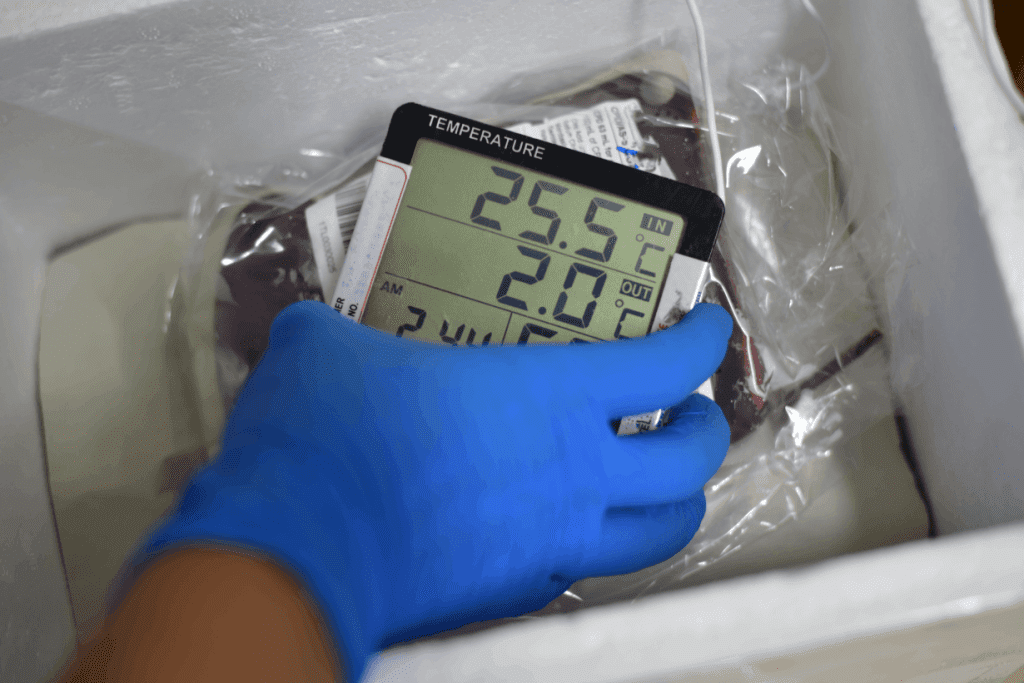 Crucial to successful pharmaceutical logistics is control over the cold chain. From ensuring the maintenance of conditions to being able to pin-point any one product's location at any one time, activities must be needle-sharp to effectiveness and compliance within a heavily-regulated industry. As such, we're witnessing the trend of key pharmaceutical players increasingly favouring logistical companies that offer end-to-end services.
Take Aramex's dedicated healthcare provision – our Poyle (UK) site now boasts an advanced, purpose-built temperature-controlled facility. Products are vigorously monitored, with storage offered for the following requirements:
Controlled room temperature – between 15°C and 25°C
Cold chain temperature –2°C to 8°C
Combine this with our international network of temperature-controlled packaging and transport, and customers are increasingly assured that their critical products are securely stored and moved appropriately, preventing risk of damage.
Aramex healthcare shipping, storage and logistics
What's more, enhanced digital technologies continue to shape logistics networks worldwide by increasing visibility. For instance, the advantage of having real-time data streams at fingertips inform customers about products 24/7, from exact location to current temperature, aiding decision-making. And, in collaboration with the growing use of AI and automation that alerts to changes in elements like environmental conditions or time-delays, healthcare logistics is certainly being injected with technologies that make it fit for the future.
Related article: How AI in Healthcare is Used Right Now
Drones for medical deliveries
Whilst our traditional network provides optimal transportation solutions, time-bound deliveries could soon have a new partner: the drone. Commercially, drone use is flying to new heights, and it's not hard to see why. Despite their lightweight nature, they can carry a fair amount of weight – up to 200kg in some cases. Combine this with their speed, accessibility, and increasingly affordable price-tag and you begin to realise just how pivotal drones could be in reshaping healthcare logistics.
And their use in the sector isn't altogether new – 2015 saw the first US government-approved drone medical delivery to a rural health clinic. 4.5kg of supplies were successfully transported to Wise County Fairgrounds, demonstrative of the potential for the effective movement of essential products to both agrestic locations and emergency situations.
Related article: Drones Take Healthcare to New Heights
Take the delivery of blood donations to emergency departments, for example. Though this temperature-controlled, time-critical operation can take advantage of blue lights, couriers are still up against out-of-control factors from traffic to congestion to indirect routes. Drones, on the other hand, can quite literally take the most optimal route – as the crow flies. What's to stop a drone transporting a temperature-controlled package of blood?
According to a report by Fact.MR, by the end of 2022, the global commercial drone market is expected to reach $30 billion and is anticipated to grow by a compounded annual growth rate of 25 percent from 2022 to 2032 to reach a market value of $279 billion. And, with Coventry, England, recently opening the world's first urban airport to serve electric drones and flying cars, it's an exciting time to witness the dizzying heights a new age of transport could reach.
By the end of 2022, the global commercial drone market is expected to reach $30B and $279B by 2032.
Connected healthcare, from first to last-mile
With efforts to develop targeted therapies that treat conditions like cancer and cystic fibrosis ramping up, so too will adaptations to the last-mile. Whilst demand for such therapies is countrywide, each treatment's bespoke nature means they're required in only very small quantities. One patient's therapy will differ from the next. So, what could logistics do that ensures transportation within stringent timeframes in an environmentally responsible manner?
Internal communication within cold chains to uphold efficiencies is one thing; marrying this with wider healthcare chains is another, and with exponential potential. The rise of digital hospitals using technologies like artificial intelligence and robotics to streamline services presents the perfect opportunity to incorporate logistics. For instance, aiding the transport of multiple targeted treatments from different pharmaceutical companies to the same hospital, reducing the effects of singular deliveries on the environment. And with visibility over any issues along critical supply chains increasing the ability to proactively make the most effective plan B, any negative effects on the patient are limited.