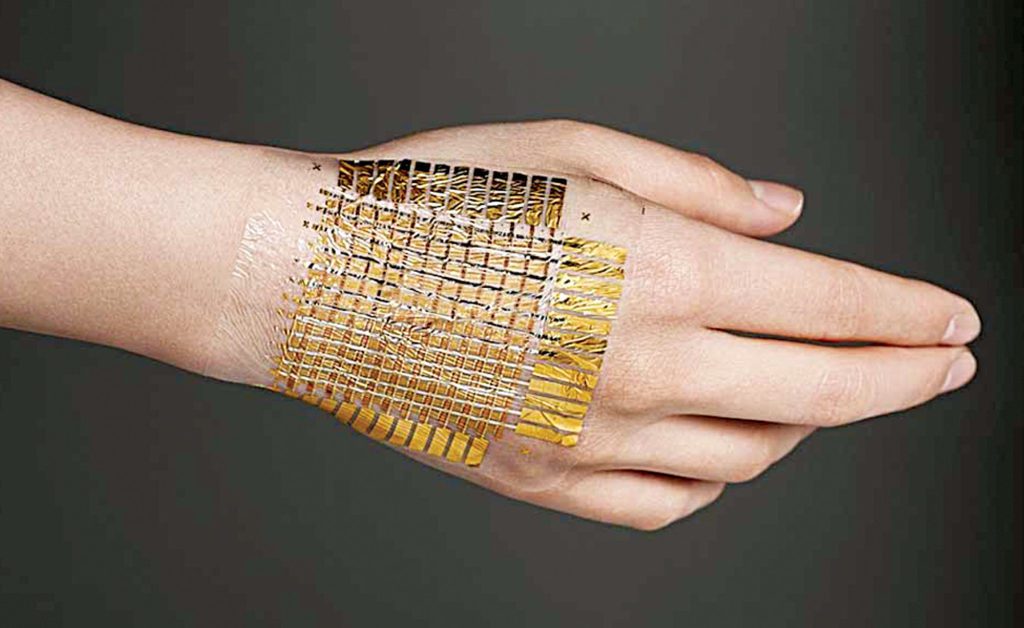 Electronics is intertwining with healthcare once again but in a completely new light. The concept of electronic skin may seem worlds away and bring forth images of Terminator, I, Robot, and other sci-fi movies you may have seen but in actual fact it may even be something that you are wearing on your wrist right now.
Electronic skin through robotics
Electronic skin refers to flexible, stretchable electronics that are able to mimic the functionalities of human skin. They more often than not have sensing capabilities to intend to replicate the ability of human skin and nerves to respond to environmental factors. The origin of this technology was originally designed to cater to robots needs. For example, a robot is unable to determine how strong to grasp an object, and therefore could grasp a glass with the same force as a steel component, whereas with the introduction of electronic skin they are capable of receiving tactile feedback and therefore can determine how much force to apply.
Although this revolutionary technology was designed for robots, its capabilities are delivering incredible breakthroughs for healthcare patient care.
Related article: What Could Healthcare Logistics Look Like in 2030?
Electronic skin in prosthetics
One area in particular that is honing in on the possibilities of electronic skin is prosthetics. Amputees often experience the phenomenon known as "phantom limb", essentially patients experience sensations, which can often be painful in a limb that no longer exists and is very common among amputees. To counteract this issue, scientists are developing various forms of electronic skin that could allow amputees to regain some of the lost sensory feeling. For example, researchers at John Hopkins have developed an e-dermis out of fabric and rubber laced with sensors to mimic nerve endings. The e-dermis conveys information by electrically stimulating peripheral nerves in the arm in a non-invasive way. By sensing stimuli and relaying the impulses back to the peripheral nerve using transcutaneous electrical nerve stimulation e-dermis recreates a sense of touch.
Aramex healthcare shipping, storage and logistics
Health signals and data through electronic skin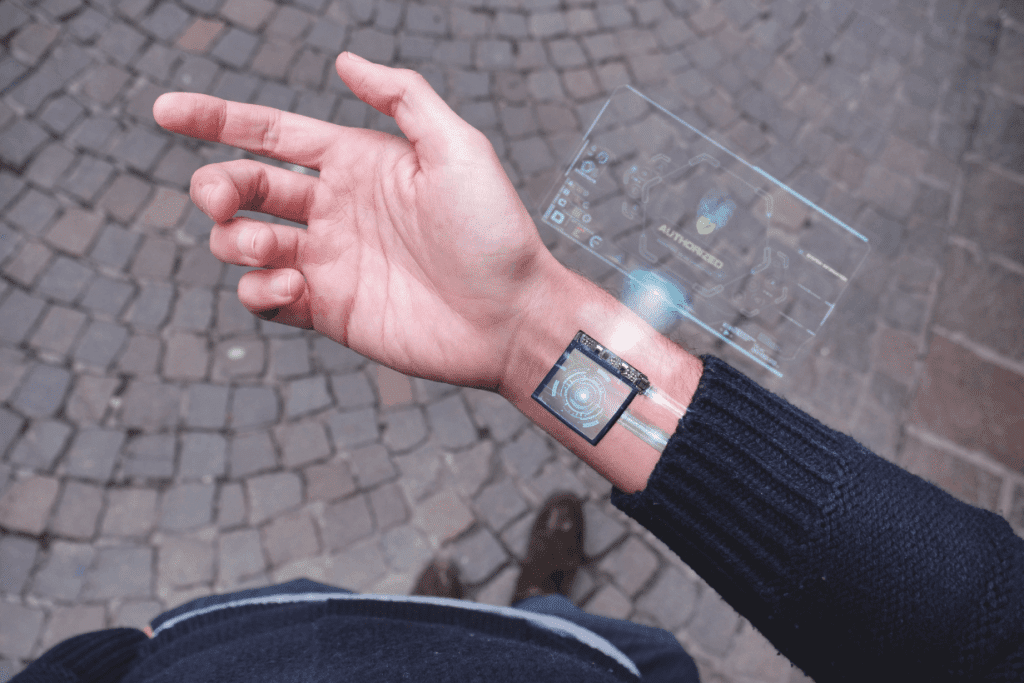 Beyond this, electronic skin also has the capability to send vital health signs back to electronic devices such as wearables. Many people will be familiar with wearable devices like FitBit or Garmin that can track health metrics like heart rate, stress levels or calorie count. These are now moving to their next level of advancement and worlds beyond the smartwatches we are used to wearing on our wrists. They are already becoming commonplace in clinical trials with sensing patches being able to collect huge amounts of vital signs from participants, which is particularly relevant in the emergence of decentralised clinical trials and the stay-at-home hospital.
Related article: 3 Ways Data Will Help Diagnoses in the Future
In some scenarios, this is being taken one step further, with the introduction of biodegradable electronics. Through the use of polyamide films, water-soluble material and biodegradable silk, electronics and intertwined in a way in which they will be fully biodegradable within a set time constraint, e.g., 30 days. This revolutionary area will able electronics to be placed directly in a patient's body and will disappear with no need to extract. For example, the electronic skin sensors could be wrapped around blood vessels to continuously monitor blood flow after surgery, and alert to any problems such as blood clots.
The electronic skin market size exceeded $6B in 2019 and is predicted to grow at over 14.4% CAGR from 2020 to 2026.
Logistical implications for electronic skin
As this medical area is very upcoming it can present a lot of challenges, not just from a design and production perspective, but also for the transportation of these highly-specialist materials.
Electronic skin fits both within the electronics and medical sector, so what does the logistical solution need to be, one fit for electronics or one for medical, or something that is truly unique?
Each of these products are highly sensitive and therefore need to be packaged in temperature-controlled, light and vibration protected packaging to prevent any damage to the unique equipment during transit. If you consider biodegradable products specifically, it is especially important that they are contained within dry and temperature-controlled environment as anything that could alter these conditions could trigger the degrading process and leave the product unviable. The product security becomes an even greater issue when you consider long distance transits, especially internationally as the greater the distance, the higher the chance of variances in protection can be.
Aramex healthcare shipping, storage and logistics
If these products are to be distributed outside of the UK, they will of course need to be correctly classified, so it is imperative that distributors are au fait with HS Code Classifications and import regulations for the chosen destination or co-ordinate with a specialised logistics supplier who can manage these on their behalf.
Electronic skin is very much a reality, whilst it may not be standard practice yet, it presents significant opportunities in patient care, across personalised medicine and prosthetics. The emerging industry will be incredible and grow significantly in the future, and us as the logistics industry need to be prepared, being adaptable to this new industry's needs and offer a unique solution that truly reflects the requirements of this niche offering.