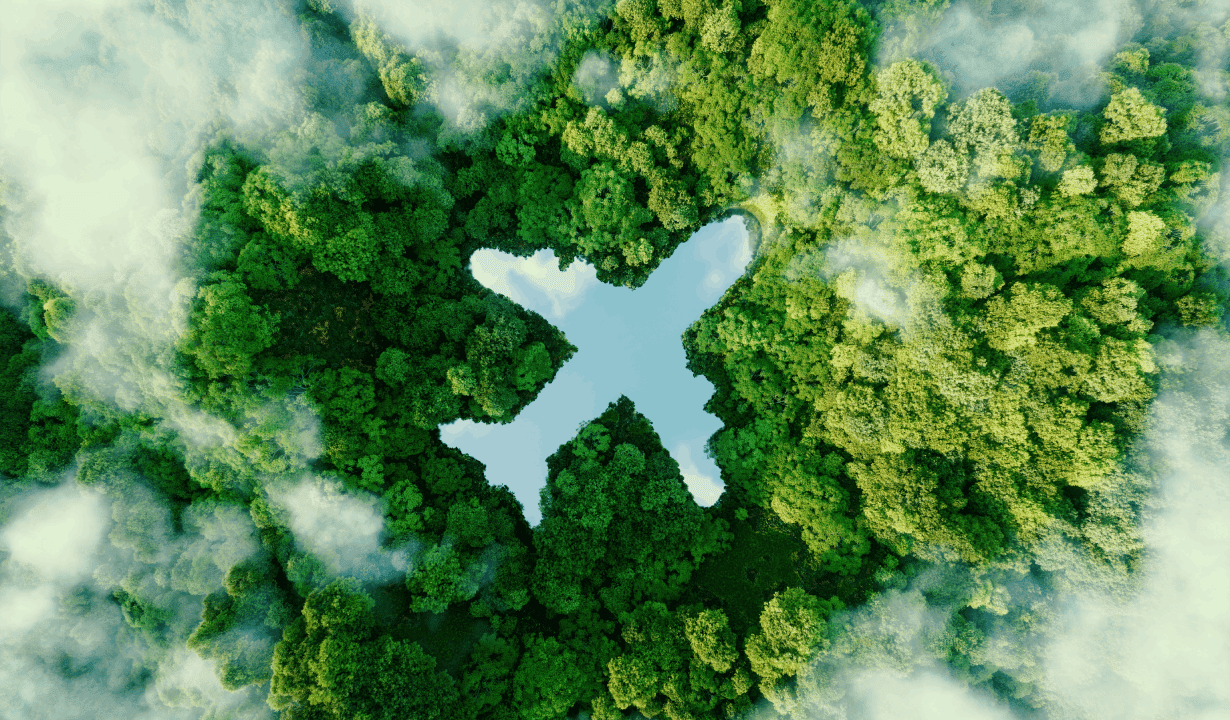 The age of accountability is well and truly here, and biofuels are fixing future environmental problems as we progress on our journey of sustainability.
At a high-level debate convened by the United Nations World Tourism Organization (UNWTO) at the UN General Assembly on May 4th, putting sustainable and resilient tourism at the heart of the economic recovery was discussed by key global stakeholders.
124 million tonnes of biofuel were manufactured in 2021.
The most provocative statement came from Willie Walsh, the Director General of the International Air Transport Association. He informed delegates that in 2021 124 million tonnes of Sustainable Aviation Fuel (biofuel) were manufactured. The immediate reaction to this was "Wow, it's actually happening. Biofuels are here and jets are no longer going to punch holes in the ozone layer'! A giant leap indeed for sustainability.
Related article: Why Natural Gas Will be the Bridge to a Cleaner Energy Mix
More biofuels needed to reduce carbon emissions
But unfortunately, he then went on to say that actually, 124 million tonnes wasn't enough to make any measurable impact. What's needed is the manufacture of 400 billion tonnes annually if commercial aviation, which includes passenger and freight sectors, is to continue playing a role in society. A major role, because biofuels reduce carbon emissions from jet engines by up to 80%.
Biofuels reduce carbon emissions from jet engines by up to 80%.
Questioning answers on biofuels
In our post-Covid 19 world, passenger airlines will soon get back to flying just over 80 billion kilometers a year and a further 5 billion kilometers will be accrued annually by freight-only configured aircraft.
Airlines will get back to flying over 80 billion kilometers a year post-Covid 19.
Suddenly, an amount of biofuel needed that's four thousand times more than current levels seems about right. But is that even possible?
It's a fair question, and the answer is yes.
Related article: Hydrogen is the Fuel of the Future for Transportation
Large scale biofuel usage may aggravate our biggest problem
Biofuel is made from particular plants like Jatropha, various types of algae, palm oil, and Babassu. At the moment, these don't compete with crops for available arable land. The exception here is, of course, palm oil – a natural extract already receiving bad press involving forestry decimation.
Imagine if the aforementioned flora needed four thousand times the land. That is one massive dent in the drive to eliminate world poverty. Okay, so biofuels made from alcohol appear to be a complementary solution but there are problems here, too. Pollution levels are higher than plant-based fuel and it's way more expensive to produce.
Related article: Vision 2030: Who Will Ensure its Success?
The pandemic has put progress in reverse
Then, of course, there's the mess caused by Covid and the upshot for airfreight was that less efficient, older aircraft using fossil fuels were becoming a viable economic option. If that isn't a perverse twist in the tail, then nothing is.
World-changing benefits will fuel the search for solutions
Before you think we're building a case against biofuels, nothing could be further from the truth. We're merely illuminating the path ahead, and this is just a snapshot of the hurdles the world faces and what we need to do to preserve this planet without compromise to our progress.
Sustainable Aviation Fuels will completely replace fossil fuels and become a standard bearer for circular economies.
The conflict of land needed for both food and fuel. The balance of economics and preservation. Imagine that biofuels provide the answer. Now all we have to do is work out the equation.