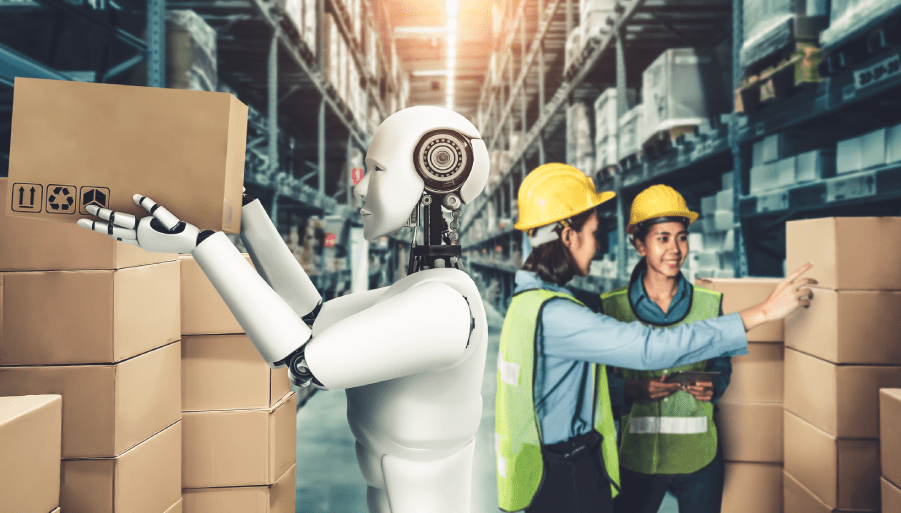 Robotics and advanced AI could provide a serious boost to oil and gas logistics
The oil and gas sector has wholeheartedly bought into digitalisation—major companies like ADNOC Group, Saudi Aramco, and international oil companies are making cloud computing, data analytics, artificial intelligence (AI), robotics and the internet of things (IoT) central to their growth and development plans.
While these technologies are being implemented to aid exploration and production, they are also crucial to logistics and transportation, and oil and gas leaders know it. A 2019 EY survey found that approximately 12% of digital technology spend for oil and gas companies went towards their logistics and supply chain management.
Logistics is particularly ripe for RPA applications because it has large volumes of highly structured data which tend to follow simple if/then workflows which are easy for algorithms to understand. For example, if a certain item is below a specified stock level, then place an order to restock.
The value of RPA in logistics is overwhelmingly clear—the EY survey found that 96% of oil and gas executives are planning to invest more heavily into automating their logistics and supply chain operations.
A few prominent examples include TotalEnergies, which has been testing RPA since 2013 and is in advanced stages, with plans to bring the technology to the Middle East by end-2022. Meanwhile, oilfield services giant Schlumberger is testing a robotic drilling rig set to cut man-hours by 30%.
Taking this down the value chain to logistics, with the massive scale of oil and gas operations, RPA can provide some very tangible benefits, specifically when used alongside other digital tools.
By eliminating human error, RPA can make supply chain management smoother, and it can automate repetitive, time-consuming tasks, allowing human employees to focus on more meaningful work.
In the longer term, RPA can offer great value in identifying problems and inefficiencies throughout the value chain, with the potential to optimise operations when used in parallel with data analytics.
For example, by combining machine learning with data collection and analysis, RPA means that forecast outliers can be more easily identified earlier in the chain so that mistakes can be fixed quickly and oil and gas companies can avoid downtime. Stock replacement and demand predictions can be completed automatically, saving time and effort and avoiding human error.
But the potential applications cut across the value chain—Larsen & Toubro Infotech counts joint venture accounting as a quick win for oil and gas companies implementing RPA, as well as lease record management. In a case study by the company, it simply programmed a bot to add invoice details, match tickets and payable amounts, create and send purchase statements, and add unstructured vendors to its list, it was able to reduce average handling time by 20% with an error-free process.
But humans will always be needed across the value chain. RPA just means that specific tasks better suited to an AI are designated to them, and human beings can focus on larger tasks rather than spending their time on lower-value, higher-volume work.
So, yes, your future co-worker might be a robot, but don't worry—they will more than likely make your work much easier.